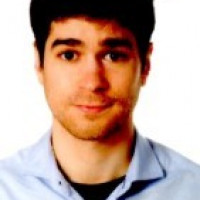 Rafael García Ferreira
IFP
curriculum
ORCID: 0000-0002-9880-743X
Rafael García Ferreira (1990, Santiago de Compostela). Graduated in History (2013, USC) and Master's in Contemporary History (2015, USC). He is studying for a doctorate in the area of ​​Contemporary History of the Department of History of the USC, where he develops his thesis on the formation of the Franco regime in the city of Santiago de Compostela. He was a researcher hired in the project "Processes of construction and destruction of citizenship. Genocidal practice, memory and transitional justice in comparative perspective ", in addition to participating in other projects and research agreements.

He combines his academic activity with different outreach activities about his areas of study. He has also published different texts of a scientific nature and has made contributions to international conferences in his area of ​​study, he also participates in research within the framework of collaboration agreements with different institutions.

Study areas: civil war, Francoism, contexts of massive violence, local history, social history.
messages.latest-publications
Rafael García Ferreira, Conchi López Sánchez

Rafael García Ferreira, Antonio Míguez Macho

Political Violence

Xabier Buxeiro Alonso, Aldara Cidrás Fuentes, Rafael García Ferreira, Conchi López Sánchez