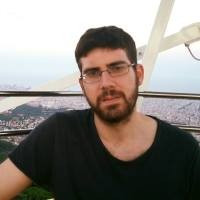 Telmo Otero Rodríguez
Bolseiro FPI
curriculum
ORCID: 0000-0002-9920-4825
Telmo Otero Rodriguez (Sober,1991). Graduated in History (2013), Máster in Contemporary History (2014), Máster in Planning and Rural Development (2015). Currently is a Ph.D. candidate with his thesis about dairy specialization, milk industry, and agricultural transformations, granted with a fellowship as part of the research project Los vectores del cambio estructural de las agriculturas atlánticas ibéricas: moto-mecanización y especialización lechera. 1920-2000 (HAR2016-77441-P).
He has participated in the last editions of the most outstanding conferences and seminars in agrarian history as -at a national level- the XVI Congreso de Historia Agraria of the Sociedad Española de Historia Agraria (SEHA) and -at an international level- the Rural History - International Conference 2017 (Leuven) and 2019 (París) of the European Rural History Organisation (EURHO); and on the same way, he has participated in specialised seminars both a national level De la innovación campesina a un modelo de especialización láctea bajo la Revolución Verde. Europa en el S.XX (Santiago de Compostela 2018) both international Animal husbandry in 20 th Century Europe: Policies, trade, animal and public health, breeding and production systems before and during the Green Revolution (Uppsala 2019).
His academic training includes a short stay of three months in a foreign center of I+D, the Swedish University of Agricultural Science where he worked at the Division of Rural and Agrarian History - Department of Urban and Rural Development, and additional training such as the one-week international course ICOHTEC Summer School & 45th ICOHTEC Symposium, (St. Etienne 2018).
The firsts outcomes of his research were published in the chapter La especialización láctea en Galicia: indicios de una difusa y tardía consolidación 1920-1975, included in the monographical series of the SEHA journal Historia Agraria.
Finally his work
Origen y consolidación de la especialización láctea en Galicia: Un análisis de cara al presente y el futuro del rural gallego (1920-2017)
was awarded with the research prize Jesús García Calvo (2018) about Cooperativism and Rural Development.
messages.latest-publications