Exhumation of the Filgueira Trench (Crecente)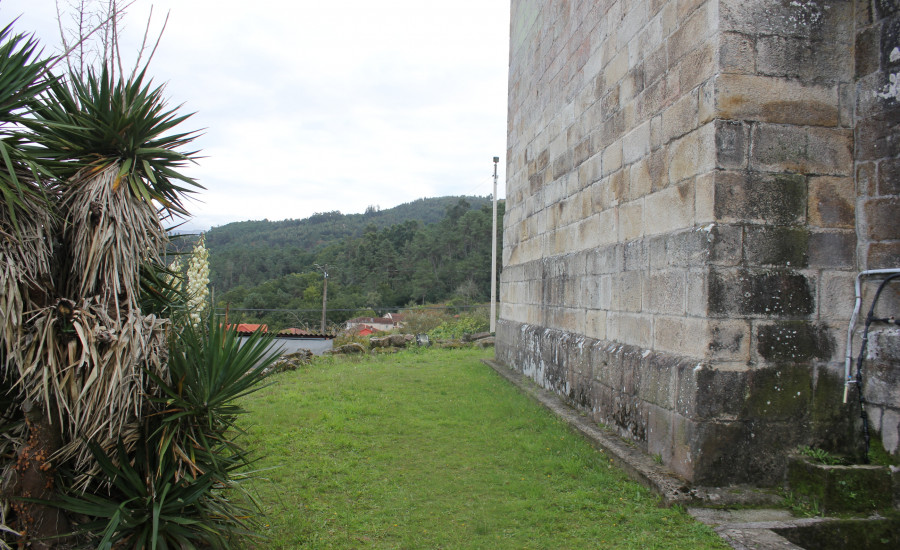 The USC interdisciplinary team in charge of carrying out the Quadrennial Democratic Memory Plan will act in Filgueira (Crecente)
Tomorrow, Wednesday, the exhumation of the grave of the San Pedro de Filgueira (Crecente) cemetery will begin, by the interdisciplinary team of the USC that is carrying out the Quadrennial Democratic Memory Plan in Galicia. The team, made up of the historians Lourenzo Fernández Prieto and Antonio Miguez Macho, the archaeologist José Carlos Sánchez Pardo, the forensic anthropologist, Fernando Serrulla Rech and the geneticist, Ángel Carracedo Álvarez, will face the work of investigation and exhumation of the grave.
They are looking for the body of César Alberte Domínguez, a native of Arnoia (Ourense), where he worked as a carpenter, being a councilor in 1936. According to family memory and little documentation exists, he was taken from his house in Oliveira-Arnoia and murdered in the Bridge from Castrelo de Miño. There is no civil registry of deaths; however, the complaint against the alleged murderers filed by an uncle of his is preserved, which is where his death can be certified.
In addition to this irregular burial, in Filgueira there are, according to data from nomesevoces.net, two individual graves on the bank of the river Miño which, due to the construction of the Freira reservoir, is impossible to exhume. It would be two corpses that appeared in the river in 1936 and 1937. According to the civil registry of the city council, they appear as unknown and with the following description: "A man in his forties. Death is dated one month before his appearance on the 12th. / 10 / 1936. He wears a blue jacket with a loop on the coasts, brown trousers with stripes of white dots, a blue striped shirt, white underpants, purple striped socks "and the other," A man in his thirties, dated about death. two months before he was found on 11/30/1937. Very advanced state of decomposition, parts of the body missing, only on the foot Dereiro had a black leather shoe fastened with leather laces ".
The works in Filgueira will continue during the next week, thus ending the actions of this year under the agreement between the Xunta de Galicia and the University of Santiago de Compostela.