NOTE Agroecological Living Labs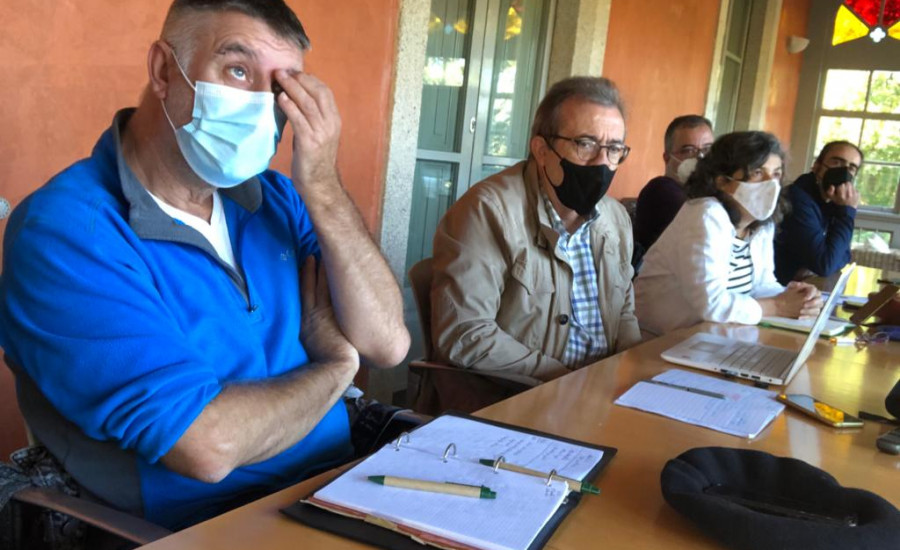 Histagra and Gespic organize the Atlantic Agroecological LivingLabs Seminar within the framework of CISPAC
The CISPAC responds to the research maturation in the fields of social and human sciences in the SUG and more to the need to give endogenous research responses at the highest level to the challenge of what to do with the land that we have in the perspective of the environmental transition.
CISPAC is designed as a next-generation research center to produce knowledge about the Atlantic Landscapes. The Center is committed to generating proposals and new models that contribute to a sustainable management of the territory, to the analysis of the impact of anthropic actions and, consequently, to the creation of instruments for the transfer of knowledge to the productive sector and to the citizenship. The CISPAC provides services in the management of knowledge and science related to cultural landscapes, land management and cultural heritage, and social memory and sustainability.
Today, Friday October 8, following the lines of action of CISPAC, the Atlantica Agriculture LivingLabs Seminar was organized at Casa Europa (USC), which consists of a set of brief reports by producers, researchers and with the aim of reaching a meeting place and interaction between society and the university. It is a methodology tested in pioneering innovation centers with which it is sought to respond collectively to a global challenge: How can agro-ecological production be intensified? And how to design a living lab for Atlantic agro-ecological production. A strategic commitment to the New Green Deal.
Weaving university-society meeting places is a commitment to continue opening and learning about the problems of the Galician agricultural and livestock sector, with the aim of seeking solutions to its challenges.
The participants belong to the field of organic production, as well as to the Galician university system with direct link with the CISPAC (UdV and USC) and Spanish (Univ. Pablo de Olavide).
Xan Pouliquen Organic meat field production
Orixe Galicia The limitations and scope of food distribution
Bernardo Estévez Biodynamic viticulture
Conchi Mogo Agricultural organizations and organic production
Arqueixal A family farm for a sustainable way of life
Casa Grande Xanceda Organic dairy production
Galletas de A Veiga De Chantada to the world through seafood cookies
Ribereñas Ecological vegetable garden production in the mountains
Monte Veciñal El Carballo Multifunctionality for a sustainable
Finca El Cabillon Farm Disability and agri-food production
Traloagro Limitations to the commercialization of organic meat
Lutega / Orballo The recovery of hops in the Betanzos region
UVIGO Landscape in riso, production, innovation and the communities
Univ. Pablo de Olavide Local Food Systems in Galicia
USC. David Soto Sustainable landscapes throughout history
USC. Lourenzo F. Prieto Recovering knowledge for organic agriculture
Univ. Pablo de Olavide Gloria Guzman. Alimentta; Food Transition instrument
Univ. Pablo de Olavide. Manuel González de Molina Los Living Lab, a participatory action-research strategy