HISTAGRA IN THE CONFERENCE ON THE SOCIAL CONSTRUCTION OF INTEGRAL RURAL DEVELOPMENT: PERSPECTIVES, REPRESENTATIONS, DIALOGUES AND GENDER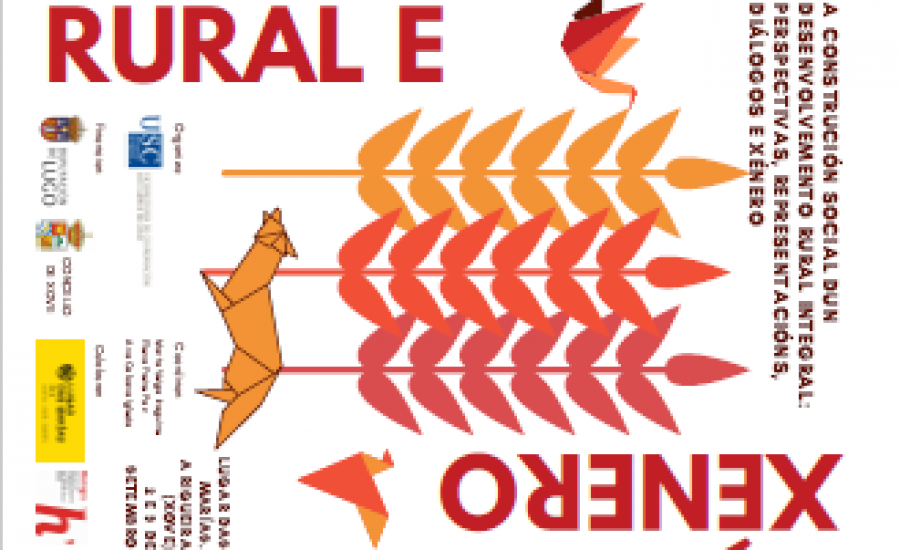 CONFERENCE: THE SOCIAL CONSTRUCTION OF INTEGRAL RURAL DEVELOPMENT: PERSPECTIVES, REPRESENTATIONS, DIALOGUES AND GENDER
The HISTAGRA group will participate on September 2 and 3, 2021 in the conference THE SOCIAL CONSTRUCTION OF INTEGRAL RURAL DEVELOPMENT: PERSPECTIVES, REPRESENTATIONS, DIALOGUES AND GENDER, which will be held at the Place de las Marías. To Rigueira (Xove).
Group researcher Ana Cabana Iglesia, is one of the coordinators of the day, in addition to making a report on the theme, "At the crossroads of ruraliades and gender: The common work" and another on "The memories of rural : weaving ethnographies for development ".
Likewise, the member of the Group, and specialist in rural and common areas, Francisco G. Quiroga, will carry out the report, "Ruralities in a counter-hexemonic key."
Datos::
Date: September 2-3, 2021
Place: Place of the Marías. To Rigueira (Xove)