HISTAGRA Cycles are back: Uncomfortable Pasts and HISTAGRA Seminars 2022-2023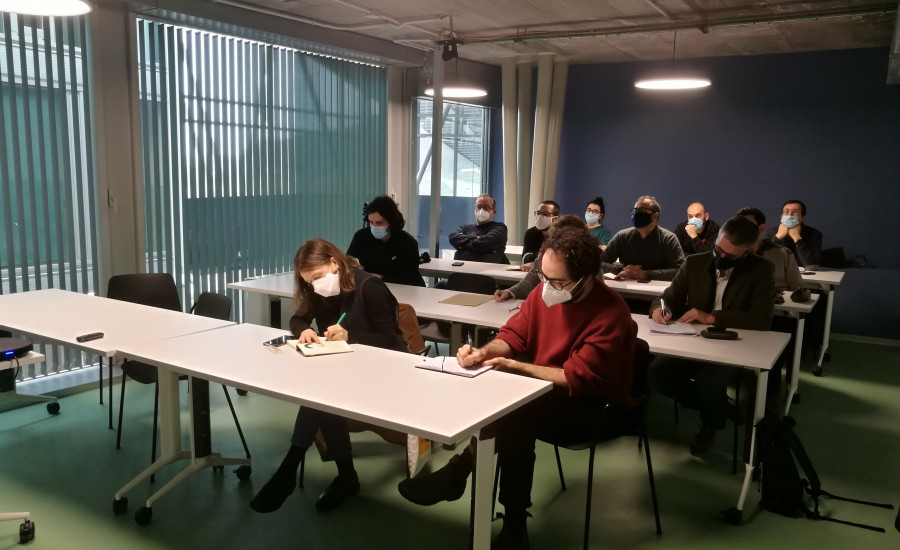 HISTAGRA organizes the series of Conferences: Uncomfortable Pasts and HISTAGRA Seminars 2022-2023
Like every academic year, the HISTAGRA Group organizes the Uncomfortable Past cycles and the HISTAGRA Seminars.
This year, we will begin on November 03, 2022 with the conference by Emilio Crenzel: Disappeared in Argentina. What we still don't know
The HISTAGRA Seminars are a meeting point for collective debate between students, researchers, specialists, and in general, all those people interested in the lines of research of our Group http://histagra.usc.es/es/ info/sabermais/ and in the work of the researchers that we invite to present ongoing projects and new research results.
In the cycle of conferences Inconvenient Pasts, specialists from history, cultural studies, sociology and thought participate to analyze the past and memory, as well as their present treatment.
The calendar for the 2022-2023 academic year is:
UNCOMFORTABLE PAST CYCLES
Relator: Emilio Crenzel

03 de novembro de 2022

Desaparecidos en la Argentina. Lo que aún ignoramos

12 h.

Facultade de Xeografía e Historia

Organiza: Grupo HISTAGRA

Entrada Libre

Relator: Xavier Juncosa

15 de decembro de 2022

Informes del contraespionaje francés en Barcelona y Madrid (1943-1945) en los archivos militares de Vincennes.

12 h.

Facultade de Xeografía e Historia

Organiza: Grupo HISTAGRA

Entrada Libre

Relator: Fernando Jiménez

30 de marzo de 2023

Los múltiples rostros de la revolución. Los comités madrileños en el otoño-invierno de 1936

12 h.

Facultade de Xeografía e Historia

Organiza: Grupo HISTAGRA

Entrada Libre

Relator: Miguel Ángel del Arco

20 de abril de 2023

Cruces de Memoria y Olvido: los monumentos a los caídos y la memoria de la guerra civil española (1936-2022)

12 h.

Facultade de Xeografía e Historia

Organiza: Grupo HISTAGRA

Entrada Libre

Relatora: Carmen Negrín

31 de maio de 2023

Los archivos de Negrín: cómo y el porqué los preservó. Las consecuencias del haberlos abierto

12 h.

Facultade de Xeografía e Historia

Organiza: Grupo HISTAGRA

Entrada Libre
HISTAGRA SEMINARS 2022-2023 ALL HISTAGRA SEMINARS WILL BE HELD AT CISPAC (FONTÁN BUILDING, CIDADE DA CULTURA)
Relator: Laurent Herment

24 de novembro de 2022

Starch wars : A farina de mandioca e o polvilho, uma « global commodity chain » abortada?

12 h.

Seminario 103

CISPAC

Edificio Fontán. Cidade da Cultura

Organiza: Grupo HISTAGRA

Entrada Libre

Relatora: Darina Martykánová

19 de xaneiro de 2023

Heroe e vítima. O médico rural no discurso

corporativo dos médicos no século XIX

12 h.

Seminario 103

CISPAC

Edificio Fontán. Cidade da Cultura

Organiza: Grupo HISTAGRA

Entrada Libre

Relator: Marco Armiero

02 de febreiro de 2023

La naturaleza de Mussolini. Una historia ambiental del fascismo

12 h.

Seminario 103

CISPAC

Edificio Fontán. Cidade da Cultura

Organiza: Grupo HISTAGRA

Entrada Libre

Relatora: Cecilia Díaz-Méndez

23 de febreiro de 2023

12 h.

Seminario 103

CISPAC

Edificio Fontán. Cidade da Cultura

Organiza: Grupo HISTAGRA

Entrada Libre

Relatores: Enrique Pediguero e Eduardo Bueno-Vergara

09 de marzo de 2023

Reforma sanitaria y medicina rural: ¿un encuentro imposible?

12 h.

Seminario 103

CISPAC

Edificio Fontán. Cidade da Cultura

Organiza: Grupo HISTAGRA

Entrada Libre

Relator: Emanuele Bernardi

25 de maio de 2023

12 h.

Seminario 103

CISPAC

Edificio Fontán. Cidade da Cultura

Organiza: Grupo HISTAGRA

Entrada Libre