HISTAGRA 2021-2022 conference and seminar cycles begin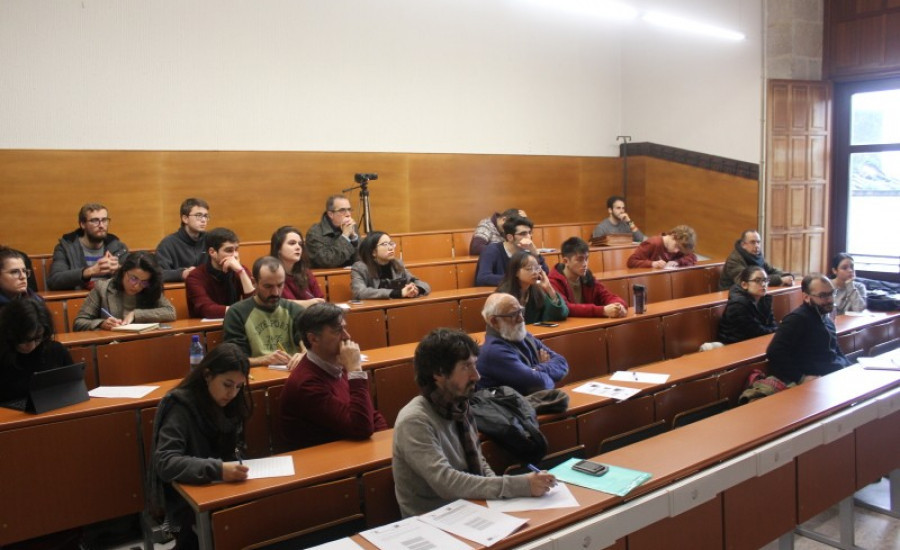 HISTAGRA organizes the cycles of Conferences: Uncomfortable Past and Seminars HISTAGRA 2021-2022
Like every academic year, the HISTAGRA Group organizes the Uncomfortable Past Cycles and HISTAGRA Seminars.
This year, we will begin on September 29, 2021 with the lecture by Flor Baena: The memory of the assassination of Humberto Baena
The HISTAGRA Seminars are a meeting point for collective debate between students, researchers, specialists, and in general, all those interested in the research lines of our Group http://histagra.usc.es/es/ info / sabermais / and in the work of the researchers we invite to present ongoing projects and new research results.
In the cycle of conferences Uncomfortable Past, specialists from history, cultural studies, sociology and thought participate to analyze the past and memory, as well as its present treatment.
Relatora: Flor Baena

29 de setembro de 2021

A memoria do asasinato de Humberto Baena

12 h.

Aula 13

Relator: Alfonso Botti

11 de Novembro de 2021

Hacia una aproximación histórica y historiográfica a la Tercera España

12 h.

Aula 14

Relator: Carlos Benítez Trinidad

25 de novembro de 2021

12 h.

Mesa de Arqueoloxía do conflito

24 de febreiro de 2022

Arqueoloxía do conflito

12 h.

Relator: Enrique Barrera

15 de marzo de 2022

O exilio español: desde Mauthausen ata o Sahara

12 h.

Relator: Philipp Ther

06 de maio de 2022

Refugees in Europe since 1492

12 h.
Relator: Sergio Molina

28 de outubro de 2021

"Non a l´adhesion de l´Espagne": la agricultura española y las negociaciones franco-españolas para la integración a la CEE, 1977-1982

12 h.

Aula 14

Relatora: Natália Pereira

03 de decembro de 2021

O panorama associativo do Portugal rural: trajetórias e mecanismos de ação na construção da orgânica corporativa do Estado Novo no Distrito de Braga

12 h.

Sala de Máster de Contemporánea

Relator: Alejandro Pérez

21 de Xaneiro de 2022

Una Policía para un régimen de control. El itinerario personal-institucional de Eduardo Comín Colomer (1938-1975)

12 h

Relatora: Stefania Barca

17 de febreiro de 2022

Forças da reprodução. Género, trabalho e ecologia no Antropoceno

12 h.

Relatores: Josep Barceló. Daniel Lanero

25 de marzo de 2022

Del abandono a la hospitalización. Evolución de la atención sanitaria en la España rural (1900-1975)

12 h.

Relator: Jacob Copeman

28 de Abril de 2022

The contest: Atheist techniques of vision in India

12 h.

Relator: E. Bernardi

13 de maio de 2022

L'Italia tra Piano Marshall e riforma agraria

12 h.
More information in the annexes