HISTAGRA Seminars: BRUNO ESPERANTE PARAMOS AND ALBERTO GONZÁLEZ REMUIÑÁN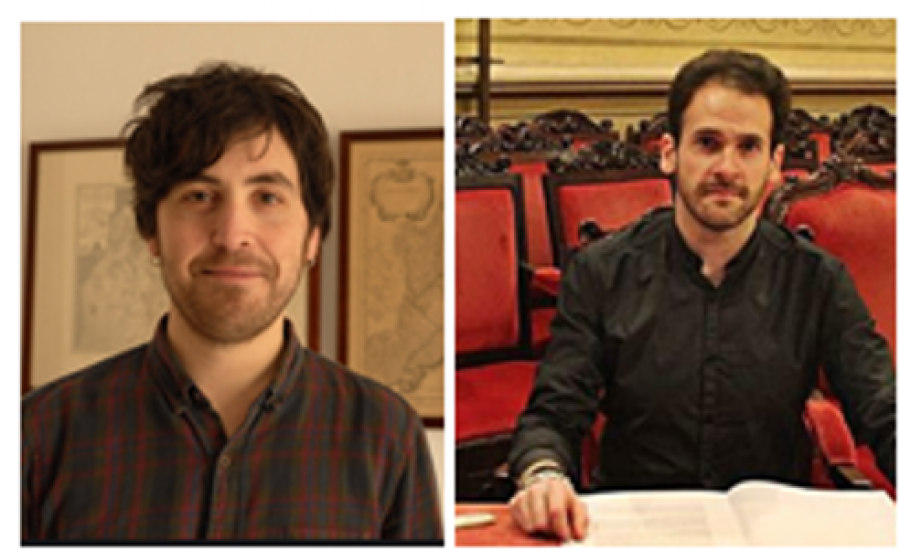 HISTAGRA Seminars 2020-2021
CONFERENCE BY BRUNO ESPERANTE PARAMOS AND ALBERTO GONZÁLEZ REMUIÑÁN
Next Friday, January 15 at 12 in the morning, a new HISTAGRA seminar will take place, the first in 2021. This is a conference that will be given by the Group's researchers, Bruno Esperante and Alberto González, and will focus on their research in recent years.
Due to the restrictions due to COVID-19, the capacity of the classroom is limited after registering at histagra@usc.es. In addition, it will be broadcast by teams on the HISTAGRA Seminars and Conferences channel.
Date: 01/15/2021
Title: HISTAGRA research presentation
Speakers: Bruno Esperante Paramos (HISTAGRA) and Alberto González Remuiñán (U. de Coimbra)
Time: 12 h
Place: Faculty of History. Classroom 13
Assistance prior registration at histagra@usc.es
CONFERENCE TRANSMITTED BY TEAMS
https://teams.microsoft.com/l/channel/19%3a56690ec7d7fc46979b4554097b17fd41%40thread.tacv2/General?